Best SAT Test Prep Courses and Tutoring in Brussels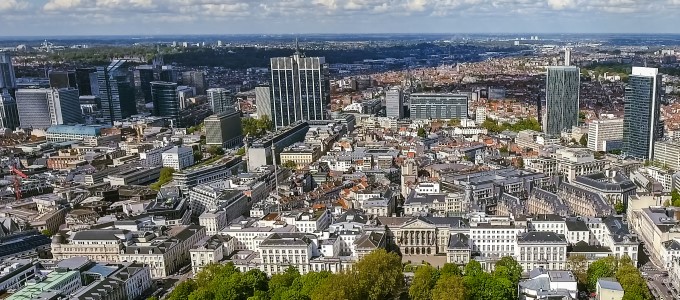 Manhattan Review in Brussels provides all of the necessary SAT services for ambitious college applicants. Brussels students can substantially increase their SAT scores with our on-site or online SAT prep courses, SAT private tutoring, and SAT practice tests. Manhattan Review has been helping undergraduate applicants around the world get accepted to their first-choice schools since 1999. All of our SAT learning options have been completely revised and updated for the new SAT in 2016. Our course materials, course syllabi, and instructional methodologies have been redesigned to effectively teach the latest version of the test, which has undergone substantive changes in content, scoring, and administration. Manhattan Review's Brussels tutors and instructors are the most qualified SAT educators available in the area, and they are graduates of top universities, experienced teachers, and friendly people who enjoy seeing their students succeed. Find out more about our Brussels SAT offerings by contacting us today.
High-scoring students are eligible for a number of scholarships that are either entirely based on SAT scores or use SAT performance as one of the qualifying criteria. First-year applicants to Montana State University are eligible for MSU Achievement Scholarships in amounts that are commensurate with SAT scores. Applicants who score 1530 or above can be awarded $15,000 per year for up to four years, with lower levels of funding available for scores as low as 1130. The four-year Presidential Scholarship at Virginia Commonwealth University covers $13,000 of tuition per year as well as room and board, for a total value of $98,000. VCU Presidential Scholarships are granted to applicants with high GPAs and high SAT scores, and the average score for awardees is 1495, with middle 80% scores of 1460-1560. Texas A&M University offers a variety of four-year merit scholarships, for which the minimum SAT score for eligibility is 1360. High SAT scores can considerably reduce the cost of a college education, and students who are able to reach the highest score levels may be able to earn fully funded college degrees.
Post-secondary institutions compete to accept the highest-scoring students, who can favorably affect a university's ranking and contribute to the elevation of the school's academic standards. Manhattan Review's SAT prep courses and private tutoring have produced numerous students who have successfully won merit-based awards. Our clients have also been accepted to the most prestigious universities in the United States, including Princeton, Stanford, Harvard, Cornell, Yale, Brown, UC Berkeley, MIT, Dartmouth, Duke, Emory, Vanderbilt, Georgetown, and the University of Virginia. Many of our former students are now graduates of these top universities, and are now fully engaged in rewarding careers. Our past clients have been hired by Fortune 500 firms such as General Motors, Cardinal Health, Valero Energy, and United Technologies, and by Brussels companies such as Belgian Investment, TCR International, Satbeams, and Roularta Media Group. Manhattan Review's SAT prep courses and private tutoring in Brussels help our students get started on lives of accomplishment.

I like the amount of attention given to the topic and the instructor helped very much. She did a great job! My score on my diagnostic SAT went up 260 points!
- Chelsea (This student took our SAT preparation course.)
Brussels
Phone: +32-2-808-5163

Primary Course Venue:

Sheraton Brussels Hotel
Place Rogier 3
Brussels 1210, Belgium

NOTE: We do NOT typically have staff at the venue, so email us before visiting the venue.
Meet a Brussels SAT Tutor: Ned A.
Ned A. holds a bachelor's degree in computer science from Carnegie Mellon University and a master's degree in computer science from the Georgia Institute of Technology. A native of Durham, North Carolina, he has been living in Brussels since 2013, where he splits his time between SAT tutoring and freelance software development. He has been teaching SAT prep since his first year at Carnegie Mellon in 2005.
Ned has created several software programs that help him teach and assess his SAT students, and his technological innovations have met with strongly positive responses in SAT prep classes and private tutoring sessions. He plans to start an educational software company in the near future, and is currently exploring his options with respect to funding. In his spare time, he enjoys listening to jazz, playing video games, and competing in billiards tournaments.